That's a WIN!!!
CONGRATULATIONS GIRLS...2014 REGIONAL CHAMPIONS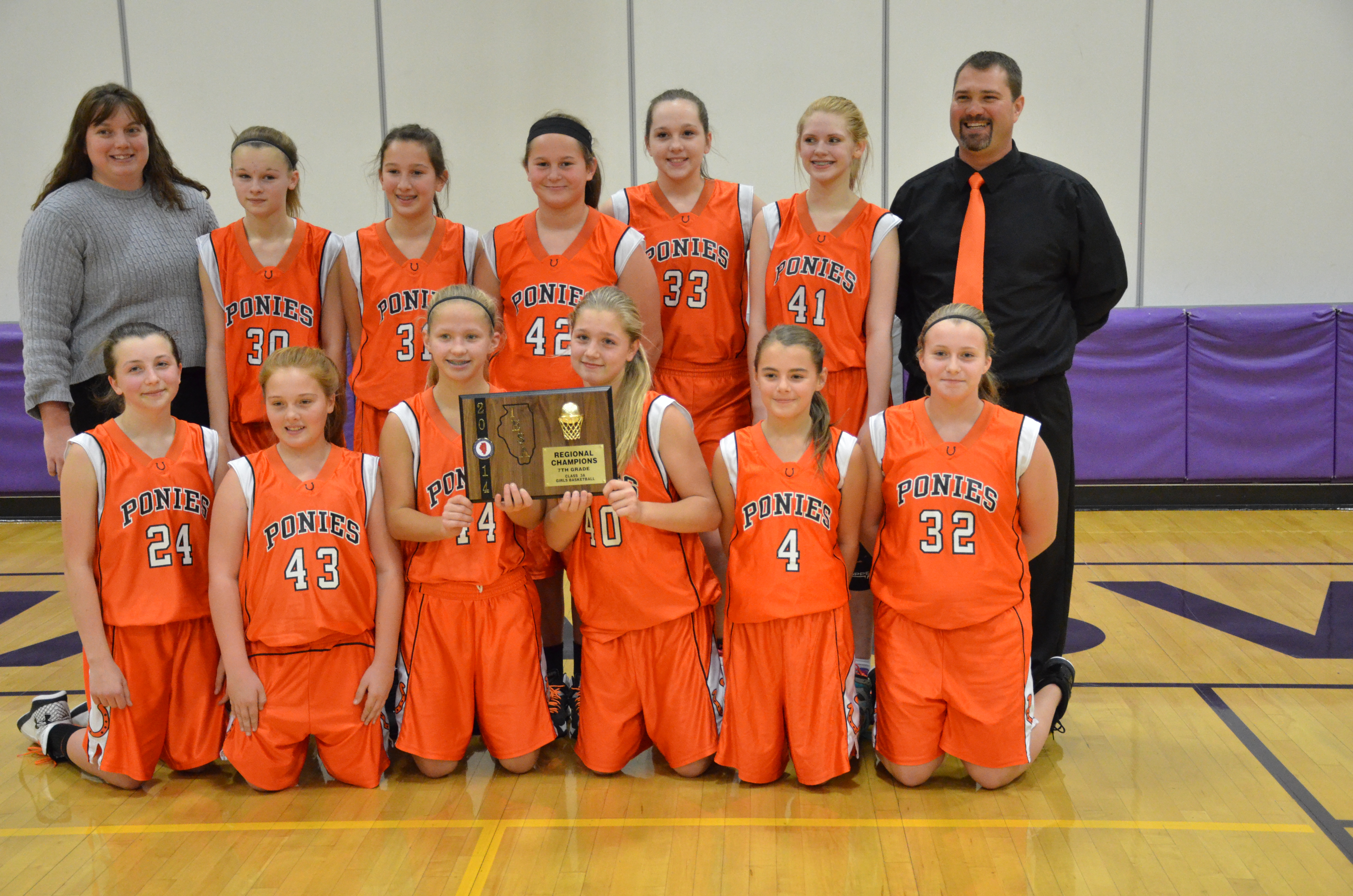 Pictured left to right, back row: Coach Holly Noller, Morgan Summers, Emily Peacock, Riley Burney, Hallie Miller, Lizzie Aymer, & Coach Vinnie Pop. Front Row: Emalee Howe, Mia Pop, Makenzie Harmon, Courtney Kunz, Jewel Humphrey, & Trinity Perry. Not Pictured Manager, Haley Shoot
The Junior High Girls Basketball team beat out Riverton in a 30-9 game to earn the 3A Regional Championship tonight. Coaches Holly Noller and Vinnie Pop credit the win to the girl's great defense and they are very proud of the girls and how hard they worked to earn the title. "Win as a team, Loose as a team. Everyone worked hard to achieve big." stated Coach Noller, sporting a BIG smile, when asked about her team.
The girls play again in Sectionals on Wednesday, December 3rd at Lincoln JHS.
Lets show some PONY PRIDE and support our girls by encouraging them In and out of school.
WAY TO GO GIRLS!!!